Well...I sewed something. And I must say getting one project complete has sort of lifted my sewing block. I feel freed and less fretful. There are possibilities once again. It was too cool and rainy yesterday to have the wee Ms. Ella step out side for a photo op. I'll photograph the top on her when I complete the pants I have planned.
Fabric:
Heather Ross Tadpoles gifted to moi by
this
lovely lady.
Trim:
Vintage rick rack in the most perfect shade of green ever! and jersey also in the most perfect shade of green ever!
Pattern:
Let's Go Out Girls Clothes ~ Japanese Pattern Book purchased
here
.
For the pants I will be using Burda Kids 9519 view B. I can not tell you how much I love these pants! My only moment of hesitation is that I will be using the green knit jersey from the above top. This pattern calls for a woven. I wonder is some of the gathering detail on the pant legs will be lost by the drape of the jersey.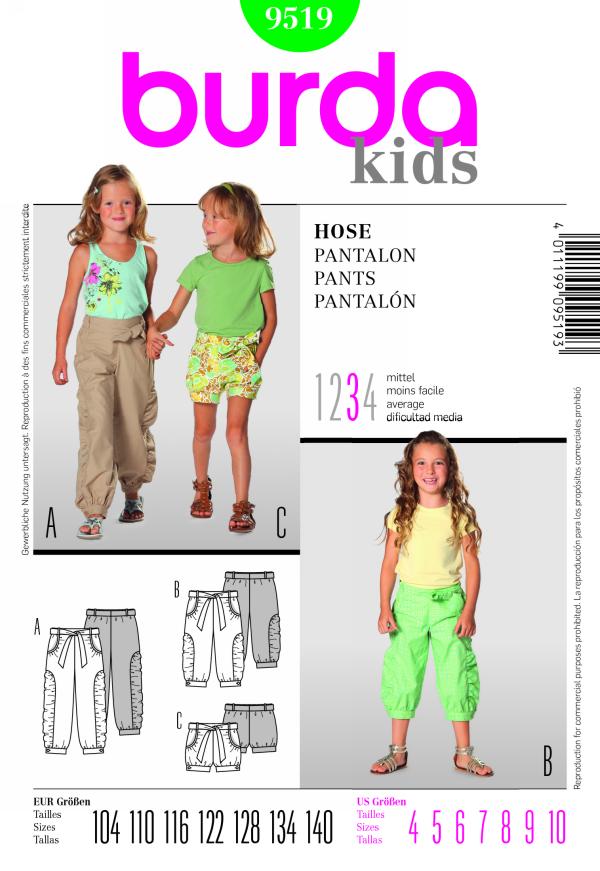 Last night I played around with a Marfy Pattern. So the no directions or seam allowances part is a problem. I cut out a practise run without adding any and it looks like its worth the effort. Cross your fingers for me : )
Cheers!
Sonja
PS: My Farbenmix Pattern Giveaway is
here
: )